Client: StoneFork
Date: March 2016
Scope: Complete Branding Package - Logo, Business Card, Packaging, Menu & Website
StoneFork makes accessible and delicious paleolithic food, and provides guilt-free treats for the modern caveman containing no dairy, sugar or gluten.
This branding package included logo design, business cards, stamp design, packaging, a menu and a full website.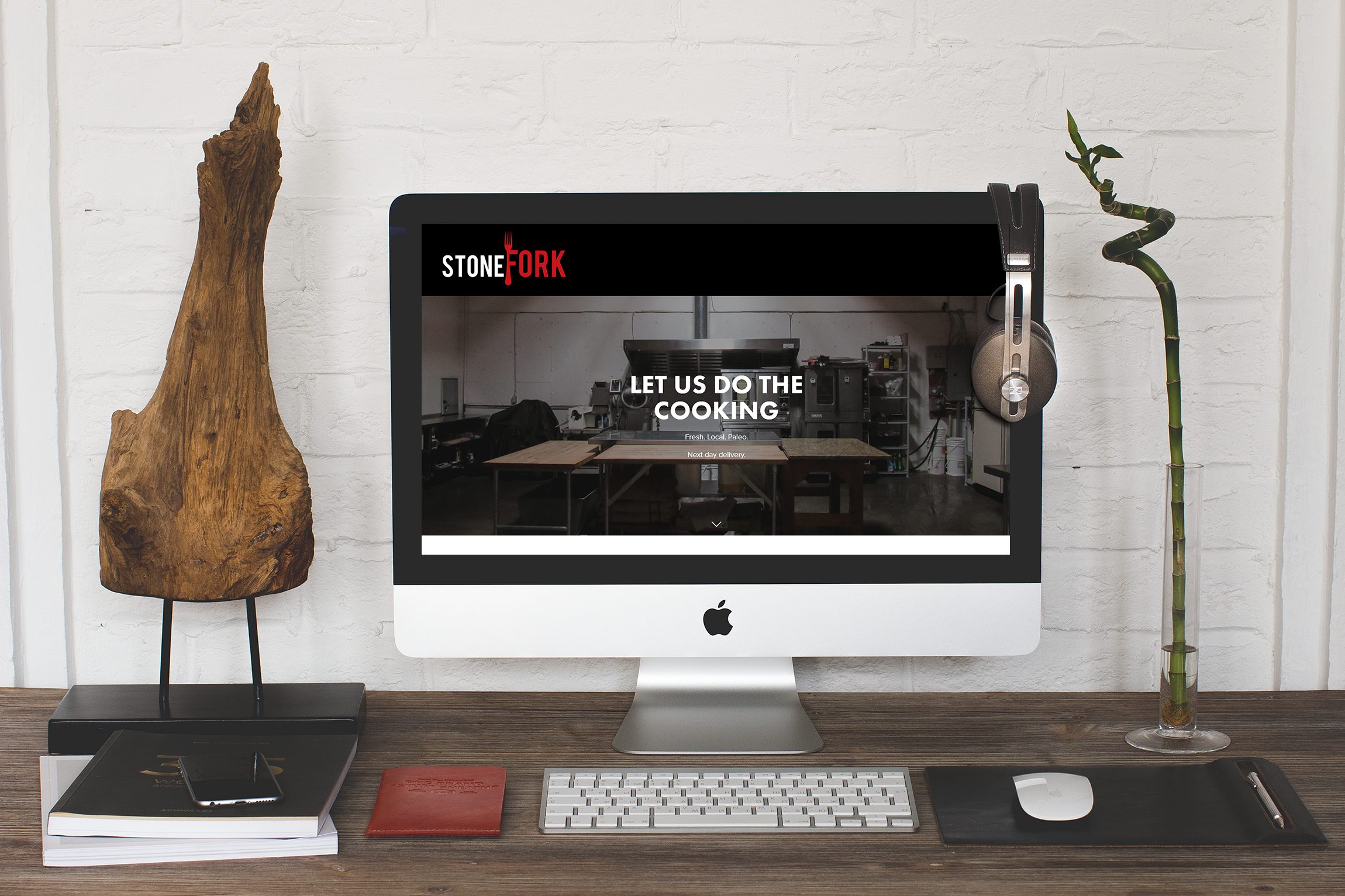 Inspired by the "modern caveman" idea, this brand's identity was created to be simple, impactful, and rustic yet modern. This aesthetic is composed using texture and bold colours.
The colour palette is rustic, representing the modern caveman aesthetic with high contrast, high impact red and black, grounded by an earthy kraft paper texture.