The Ancient Forest Alliance is a grassroots environmental organization working to protect the endangered old-growth forests of British Columbia.
The Big Tree app allows users to identify, locate and visit the largest and oldest trees in BC, collecting points and learning about the ancient beauties along the way.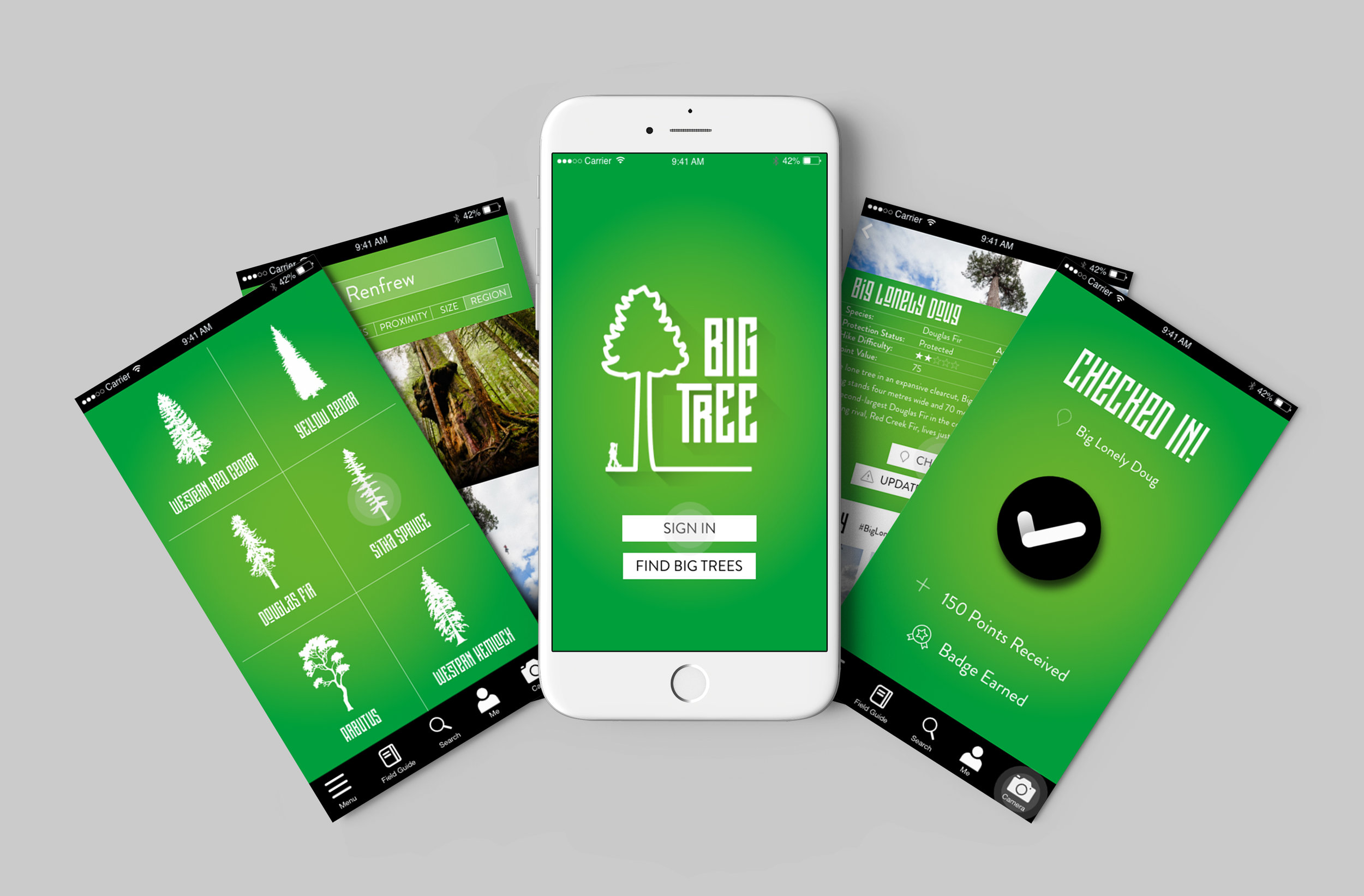 Robazzo provided a full design package for the Big Tree App, from logo, typeface and colour scheme to user interface and wireframes.